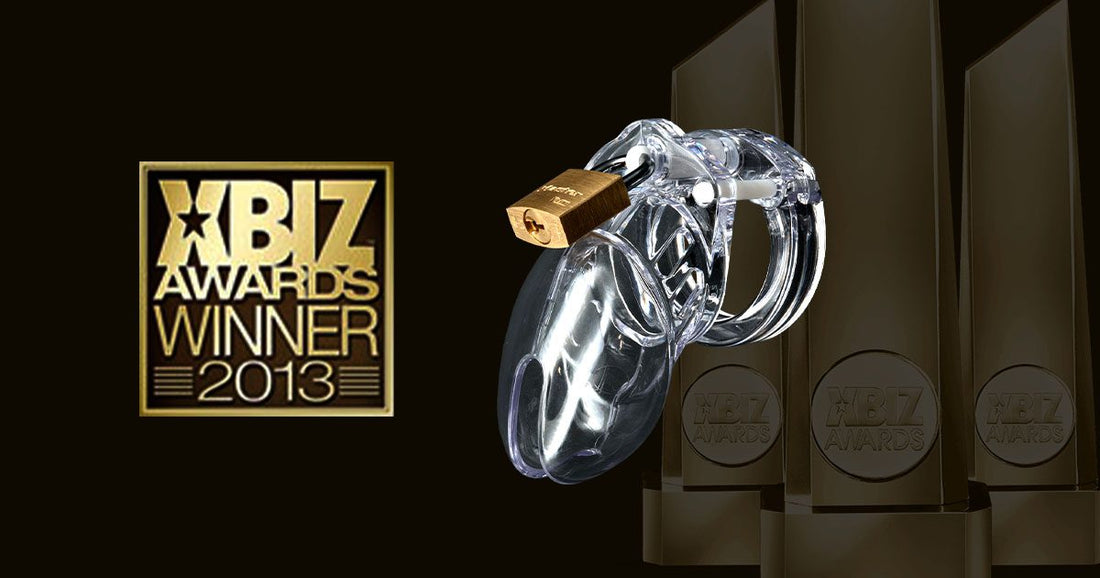 CB-X CB-6000S Named Alternative Product of the Year
Boots Bryant PR
FOR IMMEDIATE RELEASE
CB-6000S From CB-X Named Alternative Product of the Year
Designer Model Earns Prestigious 2013 XBIZ Award
LAS VEGAS - January 16, 2013 - Designer male chastity device CB-6000S, from CB-X, the world leader in male chastity, has joined the ranks of prestigious XBIZ Award winners with the title of Alternative Product of the Year.
The CB-6000S seduces men into the chastity device bondage fetish with a dazzling chrome finish and high-quality craftsmanship. Bolstered by the booming fetish market, the CB-6000S from CB-X's Designer Collection was among the hottest releases of 2012.
"CB-X is honored to receive this recognition from our industry peers," CB-X Corporate Director Nikki Yates said. "Based on one of our flagship devices, the CB-6000S was released as part of our Designer Collection in 2012 and met with great enthusiasm from our retail partners and fans."
The CB-6000S model is a shorter 2 1/2" inch version of the original CB-6000 cock cage. Offering the utmost in comfort and security, the ring is made of a medical grade polycarbonate material, hypoallergenic, vented for hygiene and features an opening at the bottom which allows for long term use. The Chrome-finish CB-6000S model also is available as a cage-only unit for people that already have the Chrome CB-6000 and would like to try the smaller cock cage.
"2012 was a defining year for CB-X and starting the new year with this accolade from XBIZ can only mean greater things are in store for 2013," Yates said. "Thank you to XBIZ and everyone that voted for us!"
CB-X devices of discipline include a cock cage, locking pins, rings, spacers, a padlock, and storage pouch. Each product is packaged with one deluxe travel-size Premium Lube from System Jo, thanks to a partnership between the lubricant brand and A.L. Enterprises.
The 2013 XBIZ Awards were presented last Friday, Jan. 11 in Los Angeles. The star-studded event brought together A-list movers and shakers, generating buzz throughout the business and media. To learn more about CB-X Male Chastity devices visit CB-X.com or for wholesale inquires please email orders@cb-x.com.
About A.L. Enterprises, Inc./CB-X
A.L. Enterprises, Inc. has been the leading manufacturer of male chastity devices for over a decade. Our revolutionary line of products appeal to men and women alike. For some it is a fetish, for others a way to increase intimacy in the relationship. All devices available within the CB-X brand come with a one-year parts replacement warranty. At CB-X, innovation, quality products and customer service are our highest priorities.