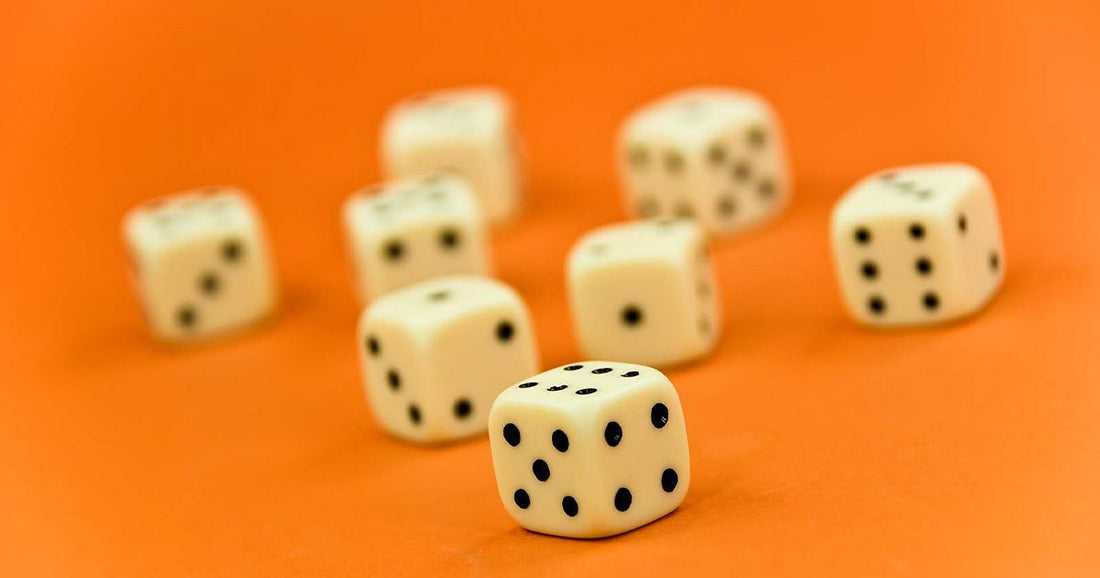 Best Locktober Chastity Games to Play
Locktober 2021 Best Chastity Games
Sex-positive holidays such as Anal August and Sexual Health September have come and gone, and CB-X is eagerly awaiting the arrival of one of our favorite annual celebrations...Locktober!
Locktober, which is widely acknowledged within the kink community, is the perfect opportunity for anyone - not just kinksters - to tap into experimentation with chastity play, male or female domination, and/or more intense foreplay.  
One advantage of chastity play can allow the wearer to experience more intense, satisfying orgasms once the cock cage has been removed. Additionally, many beginners find that penis chastity is an avenue for deeper intimacy within a committed relationship.
Some folks who are completely new to chastity may be apprehensive, because chastity is commonly associated with BDSM practices. To clarify, chastity play does not need to incorporate punishment or pain - unless that's your jam. As long as the golden rule of safe, sane, and consensual is obeyed, anything is fair game. 
Below, we've compiled a handful of chastity gamification ideas suitable for chastity beginners, short-term chastity wearers, and long-term locked cocks. 
Let it Roll
For those who are either chastity beginners, or already wearing a penis cage for short durations of time, Let It Roll is a great way to experience an extended spontaneous thrill! The game is a quick and easy activity to play on Locktober 1, and the end goal determines how many hours throughout the day, or days throughout the month the submissive partner will be locked up. 
First, a consensual timeframe must be determined - either by the chastity wearer themself if rolling solo, or between the Dominant and submissive chastity-wearing partner. 
Examples: 
1-6 hours or days: roll one die once
2-12 hours or days: roll dice once and add the total 
To experience the thrill of a longer locked cock timeframe, roll the dice 2 or 3 times, and add the total. With 3 rolls of the dice, the potential exists to be locked up for the entire month of Locktober! We challenge chastity newbies to roll with fate and completely abandon cock freedom this month.
Get Fit for Freedom
Fitness goals go with chastity enforcement like peas and carrots! Gamification is a component of this chastity game because it provides rewards and incentives (or punishment, if that is your pleasure) for a sub achieving milestones or goals.
For example, a chastity wearer may seek some hardcore fitspiration to drop a few stubborn pounds. Locking up a penis and restricting erections (and orgasms) can inspire next-level motivation for those willing to stay locked up until either A: hitting multiple goal weights throughout the process; or B: one ultimate goal weight achieved over time. Either strategy can position the wearer to lock a cock in chastity 24/7 until their target weight/s have been met. Alternatively, this can be used as a day-to-day chastity play activity, allowing the submissive to be released only after achieving specific fitness activities. 
For long-distance chastity Keyholders, proof that the submissive has completed their tasks can be demanded via photo or video. 
Penis Prison Reward System
A rewards system takes the same concept as the 'Fit For Freedom' chastity game, and opens the door for players to choose different reward systems, incentives, or punishments for the chastity wearer. This chastity game is great for partners of any experience level looking to spice things up in the bedroom; encourage self-improvement, and/or strengthen a Dom/sub dynamic.  
Examples: 
Earn one minute of freedom for every orgasm given to a partner during one session

Earn an evening of freedom for completing 3 household tasks that day

Earn a weekend of freedom for deep cleaning the house 


Surprise Grab Bag
If you can't decide on which chastity game to choose first; if you're feeling adventurous; or if you get off on the anticipation of surprise, this may be the perfect game for you and your partner. 
All you need is a small bag, and slips of paper to create a mystery grab bag full of chastity activities. 
First, D/s partners should communicate any chastity games that are of interest, in addition to gauging the submissive's comfort level and any specific limits in advance. After games have been agreed on consensually, begin writing each game individually on the slips of paper. 
Once all games have been written, fold each piece of paper and put them into the grab bag.
Here are a handful of grab bag ideas to get you started: 
On your knees, now. 10 minutes of pussy (or cock) worship for your Dom

Surprise! You're getting locked up for the next 72 hours 

Prostate play

5-minute cock tease while caged, no orgasm

Testicle tickles for 3 minutes
Celebrating Locktober without a Dom or Keyholder? This game is applicable for solo chastity wearers too. Additional ideas:
30 minutes of porn - without touching the penis

Wear your cage in public for 1 day 

Set a timer to 2 minutes, 1 minute, or 30 seconds for a challenge. Can you beat the clock and orgasm before time runs out? If not, lock it back up. 
Going Postal
Looking to wear a chastity cage for a few extra days, while letting go of control? Let the postal service lend a helping hand and decide the duration of your chastity experience. This chastity play game is suitable for solo or partnered chastity cage wearers. Also: boom, instant Keyholder!
Step 1: Create 5 self-addressed stamped envelopes.
Step 2: Put your key in 1 envelope and seal it up. Leave the rest empty.
Step 3: Drop each envelope in a different public mailbox - bonus points if they are dropped off 5+ miles from the return address.
Step 4: Sit back, relax (if possible), and practice your patience skills while you wait for Ms. or Mister Postman. 
(Safety note - We trust that participants will utilize discretion to select Locktober games. Your chastity key will be in the hands of USPS, and the potential for lost mail does exist. Please proceed with caution!) 
-----
We hope that our list of chastity games provides some inspiration for a very eventful month! 
As a thank you for celebrating Locktober with CB-X, we are extending 15% off all chastity kits throughout the entire month with code LOCKTOBER21! Be sure to browse all of our chastity cages and accessories to choose the CB-X model that best aligns with your needs and interests. 
(**this discount code as expired**)