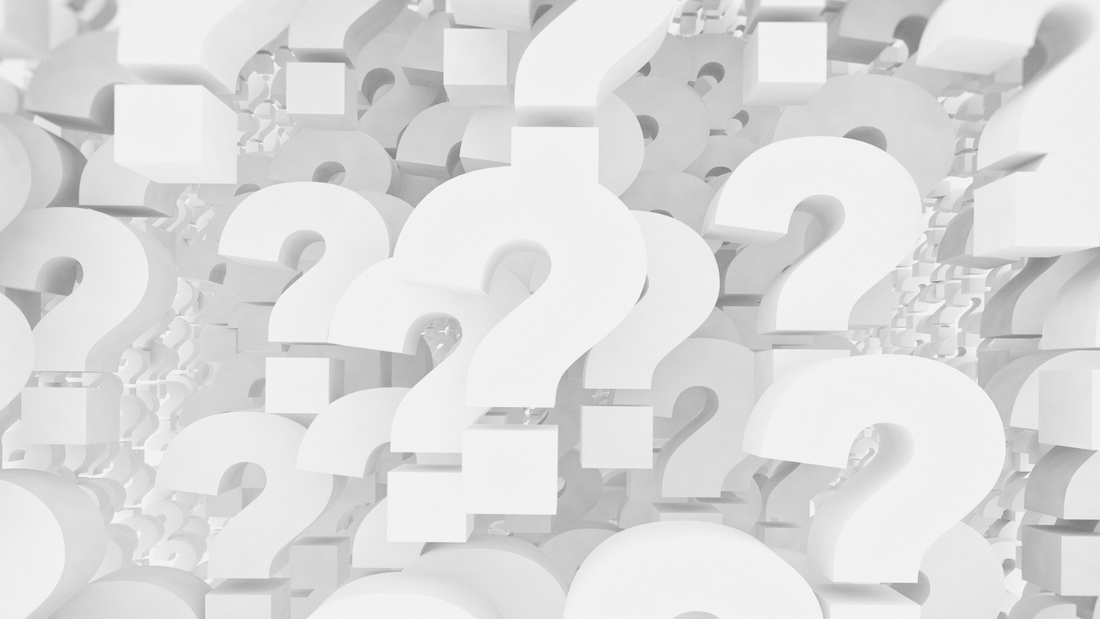 Why Use a Chastity Cage? A "Vanilla" Couple Explains
Why use a chastity cage?
Traditionally, chastity is known for being a popular type of BDSM play, and some may wonder why chastity is so popular.
If you are wondering about the benefits of using a chastity cage in your relationship; what your first experience with chastity will be like; and/or you identify as "vanilla", we are happy to share this latest installment of our blog.  
For those who are currently in the process of learning more about penis chastity play, and the benefits of using a chastity cage, the honest review of our CB-6000S cock cage, detailed below, covers everything you might want to know. You will learn about a first-time CB-X customer's honest review, who are a self-proclaimed "vanilla" couple – and their first experience with chastity.
A few common  - not all - reasons that people decide to try chastity play, as stated to us by new and repeat CB-X customers: 
According to penis owners and their partners, this is why wearing a chastity cage turns them on: 
Many penis owners wear chastity devices at the behest of their partner (or their Dom/me), or a chastity keyholder.
Some wear male chastity cages because they enjoy the act of submitting to their Dom/me. Wearing a chastity device eliminates the ability to self-pleasure yourself. 
The inability to self-pleasure while wearing a chastity cage can lead to a constant state of arousal. (Yes, you can still be aroused without getting a full erection!)
You will find yourself far more eager to please your partner, sexually and otherwise. 
Chastity play allows one partner to have more control in the bedroom. That may also lead to more sexual satisfaction for them as well.
Wearing a chastity cage can eliminate the pressure for penis owners to perform sexually.
Alternatively, another benefit of wearing a chastity cage in the bedroom is ejaculation control. 
Still wondering "why would I wear a chastity cage in my relationship?" Keep reading our customer's review below. 
"I'll preface my review by saying that my wife and I are a monogamous, "vanilla" couple. We are not lifestyle chastity players; we are not fetishists; we are not into cuckolding. We are not even what I would call "chastity players".
We use this chastity device for one thing: when we want her pleasure to be the focal point. It is much easier to focus on.
I'll also state that I enjoy the act of giving my wife mind-blowing oral sex, or a long massage without the distraction and urgency of a raging hard-on. This device keeps me comfortably flaccid and allows me to focus my attention on her.
That being said, my wife enjoys the fact that as soon as she unlocks and removes the chastity device, my cock springs to attention and gets as hard as granite. As an added benefit, a long session of foreplay while wearing my CB-6000S cock cage seems to improve my stamina also.
We don't use it every time we have sex, and we never leave it on for more than a couple of hours at one time, so I cannot attest to its suitability for lifestyle chastity cage wearers. The device is fairly simple to get on, and importantly, easy and fast to remove. I have an average-sized penis shaft, and the CB-6000S is a super fit. Comfortable but secure. I do have very large testicles, and the size #4 u-ring and spacer that were included with the CB-X chastity kit seem to be fine. (That might not be the case for long-term wear.)"
(Note from CB-X: we also sell separately a larger XL chastity cage u-ring compatible with all chastity kits. To view all CB-X chastity device replacement parts, click here.)
"We had previously tried a stainless steel chastity cage, but my wife and I both agreed it was a little too intense for our tastes, plus being more difficult to remove. The CB-6000S looks less intimidating and my wife is more turned on knowing that it's comfortable for me. If she's in the mood for a massage or oral sex, she just sets the chastity cage on the bathroom counter at bedtime and doesn't need to say a word, I just put it on and eagerly go about my duties. Overall, I would urge other vanilla couples to try this or something like it. You don't have to be into kink to benefit from this device."
We want to thank this couple for sharing such an informative, personal point of view about their first chastity experience with CB-X. 
Here are some additional tips to enhance your first experience with chastity:
Some penis owners prefer to work with a clean canvas when they put on their chastity cage for the first time (and for regular maintenance, too). Investing in a rash-free, moisturizing shave cream for intimate areas is a good option. And your partner can use it, too! 
Be sure to use lube during installation, and once or twice a day to help keep the area hydrated and comfortable. The Coochy Sweat Defense will additionally help with chafing.
Always be sure to keep your cock cage clean. If you transition into long-term chastity, or lock your penis in a chastity device for more than a few hours at a time, practice safe hygiene. You can even wash and rinse your chastity cage quickly and easily without removing it with an antibacterial toy cleaner, like Sensuva's Think Clean Thoughts spray. 
We hope this CB-6000S customer review shed some insight into the benefits of using a chastity cage, even if you consider yourself to be "vanilla". For more information on investing in a CB-X cock cage, read about our company history and take a look at our blog which lists three reasons to invest in a CB-X chastity cage. Click here to read!
Other recommended reading:
Ready to get started with penis chastity play? More resources can be found on the CB-X FAQs, Chastity Tips, and our Chastity Cage Sizing Guide on how to measure the penis for your first chastity cage. 

The CB-X customer support team is able to help you choose your first chastity cage, if you have specific questions we can answer them. Feel free to contact us via email (customerservice@cb-x.com), or use the live chat feature on the bottom right corner of CB-X.com.