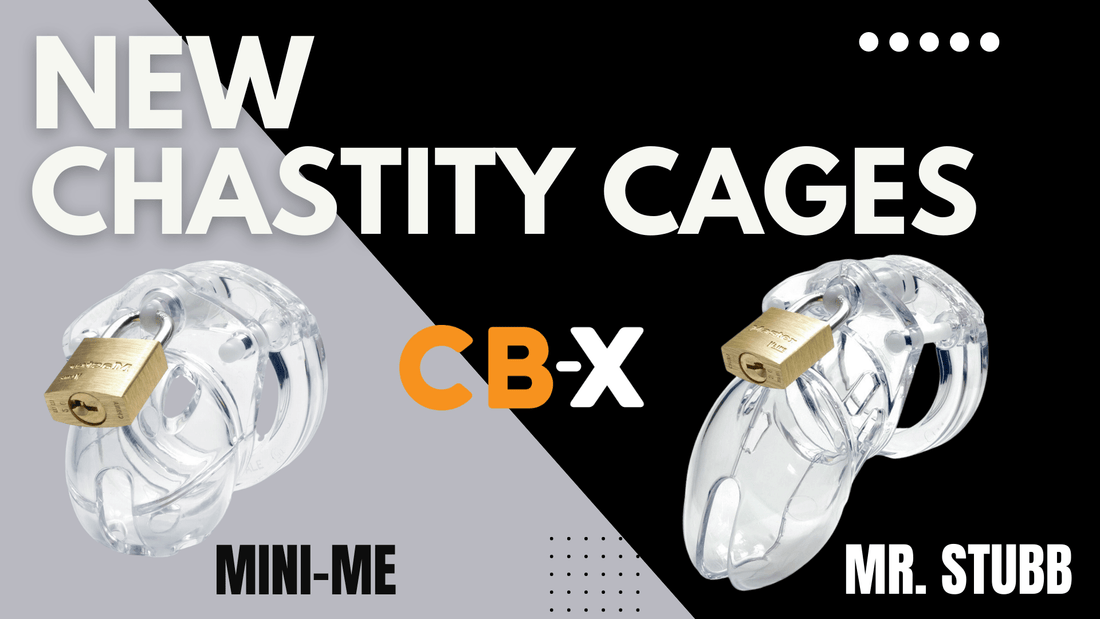 Introducing the Mini-Me and Mr. Stubb Chastity Cages
Level up your Chastity Play by Sizing Down your Cock Cage
Now available, CB-X introduces two new cock cages: the Mini Me 1 1/4 inch (31.75mm) and Mr. Stubb 1 3/4 inch (44.45mm). These highly anticipated new sizes of CB-X cock cages share the same great hallmarks as our other models including medical-grade polycarbonate, innovative locking ring design, and well-engineered cage design for a secure lockdown.
As with our other chastity kits, the Mini-Me and Mr. Stubb contain all of the parts necessary to get you started in penis chastity and enjoy your life in sensual denial.
PICK YOUR SIZE
Stepping down from our original sizes and going even smaller than the CB-6000S® we are providing much of what the male chastity community has wanted(and needed). Trusted as the #1 Male Chastity brand we created the Mini-Me and Mr. Stubb to provide smaller options for our customers to choose from enabling them to pick the perfect size cock cage for their anatomy or use.
Both Mini-Me and Mr. Stubb are available in the signature clear, black or pink colorways.