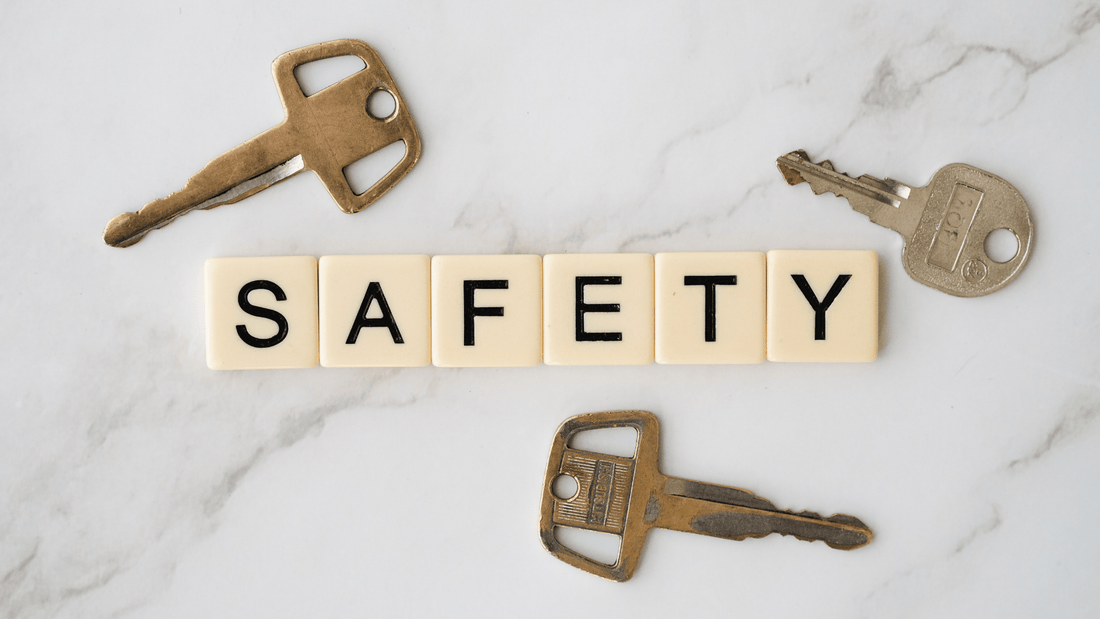 The Importance of Safe, Sane & Consensual Male Chastity Play
updated January 2023
The Importance of SSC Chastity Play
The BDSM community uses many acronyms to refer to alternative lifestyle concepts but, among those, perhaps none is as important as SSC – safe, sane and consensual – when you engage in male chastity practices.
Whether you're planning to cage that cock full-time or you and your partner enjoy playing with a penis lock just on the weekends, keeping your activities within the SSC realm ensures that a good time will be had by all – and no one will sustain any damage, physically or emotionally.
The concept of SSC starts with a foundation of trust. When you engage in male chastity play, trust is a must.
Why SSC Is Critical in Male Chastity Play
Although being controlled while locking your penis in a cock cage is a common sexual fantasy, trying it requires a big leap of faith – especially when choosing to give the key to a Keyholder. The Keyholder must trust their partner to communicate clearly and know that if necessary, the person in a chastity cage will use their safe-word IF things get too intense. Choose your chastity Keyholder wisely!
In addition to safety and sanity, everything you do must be done with full awareness and agreement of the parties involved. This is why you discuss limits with each other and under no circumstances can you ever cross those lines.
If boundaries are crossed, your play becomes non-consensual. That is when trust is lost and someone could get hurt. We do not condone the use of our CB-X devices when there is not consent.
How to Keep Your CB-X Chastity Practice SSC
Having a frank discussion about limits with your Keyholder is a great start to safe, sane, consensual (SSC) male chastity play. Additionally, it helps to discuss fantasies with your partner prior. Unless you have an established history of playing with a penis cage together, it's hard to know what's on your partner, or Keyholder's mind.
If you play in the alternative Sub and Dom lifestyle – often called "scening", it's important to discuss limits and boundaries before engaging in chastity play. Although that may sound like a spoiler, this is the safest approach to your chastity play, until you have the chance to know your partner more.
If you plan to build a full- or part-time lifestyle around male chastity play, you'll have more time to find your limits together. Just be sure you keep the lines of communication open because locking yourself in a penis cage can bring out many feelings and emotions – sometimes surprising ones – from both the wearer and Keyholder, and/or Dom/sub.
SSC Tips to for Selecting a Penis Cage
Safety comes first in SSC for a good reason. Yes, using a cock cage can involve a little S&M (or a lot, as you prefer), but we never want to cross the line of "bad" pain or permanent damage.
For male chastity play, that means choosing the right penis cage. Many of the world's most experienced fetishists choose the CB-6000 from CB-X. These devices are well-designed and well-made, using high-quality medical-grade polycarbonate. The CB-6000 comes in varying sizes, to ensure a safe, comfortable fit and you can choose the finish that best suits your style. CB-6000 is available in clear, black, pink, or chrome.
With fast and discreet shipping, buying your CB-X male chastity device couldn't be easier. With the right chastity device for a safe and consensual lock down, you'll be well on your way to enjoying SSC male chastity play in your CB-X device.